Making social content is something that some people are naturals at – and something that some people might struggle with. Bartender TikTok has become a massive thing, with mixologists around the world sharing their craft and recipes in flashy social videos. Short social videos platforming your flair and creativity can help build your personal career – and maybe even generate some interest for your venue or your brand!
However, we know that the thought of putting yourself on camera or even making a social video might intimidate many of you. We've written up a little guide to help you overcome those fears and hopefully encourage you to start making more cool videos – and not just for entries into cocktail competitions! In this blog we're going to cover some tips on getting started, planning, equipment along with some simple recommendations.
Getting started
Before we even start thinking about equipment, we need to consider five important factors that will help us plan our video:
Video Length
Recipe and Method
Your visuals or 'scenes'
Your background
Edit or narrative style
Video Length: Keep it short and sweet – just like your serve! We advise making your cocktail video under 60 seconds – this allows you to post on Instagram and TikTok, stay brief and hold your viewers' attention spans. Also, in the context of the #NCC2021, a nice brief video makes for a happy judge.
Recipe and Method: Each cocktail making video will have it's own set of steps, even if you're just aiming to make a 15-second video. How much detail we need for each step depends on how closely your audience will need to follow those steps. Plan your steps as thoroughly before you start filming, so you know exactly what you are going to do. This also ensures that no crucial ingredient is wasted on extra takes – in particular the alcohol!
Visual and Scenes: This point is about 'composition' of your shots – what is your audience going to see at each point in your serve? How are you going to present each stage of your recipe and method? Do you just want a top down view of your hands and cocktail board? Do you want a full body shot showing your face? Or maybe a mixture of the two? Some of this might be influenced by what equipment you have, and the space that you're in. Using your recipe and method, you might want to create a rough storyboard or script so you know what shots you want.
Background: Keep it interesting, keep it unique – it all adds to the mood of what you're making. Maybe shoot it at your venue, or with a nice backdrop.
The Edit: The edit is where the story comes together – clipping together your shots into something that tells a story. One technique that we've used at UKBG is recording the audio of our cocktail maker, talking through the recipe, how it's made etc (as you would during a cocktail competition) ensuring that it comes in at under 1 minute, and editing your video(s) to match up to the vocal track. We'll talk through the different software and app packages you can use to do this!
Equipment
None of what we list here is 100% necessary – but it does help the job of making a video by yourself a *lot* easier, allowing you to be more creative. As I intimately know some of the financial concerns of bar staff, I've listed some of the cheapest – and free – options that you can use to record. Keep in mind, many of these items are just great to have to hand if you're considering producing more content for yourself, at a later date.
Video/Audio Capture: The humble mobile phone is of course, everyone's first option. It's easy, everyone's (hopefully) got one and it's fairly straightforward to transfer videos onto your computer for editing at a later date. GoPros are also pretty good (a great example of a GoPro bartender is Mr Tolmach!) However, in a pinch, you can use a webcam – but the quality might not be as good. At the other end of the scale – a DSLR camera, if you're well fancy!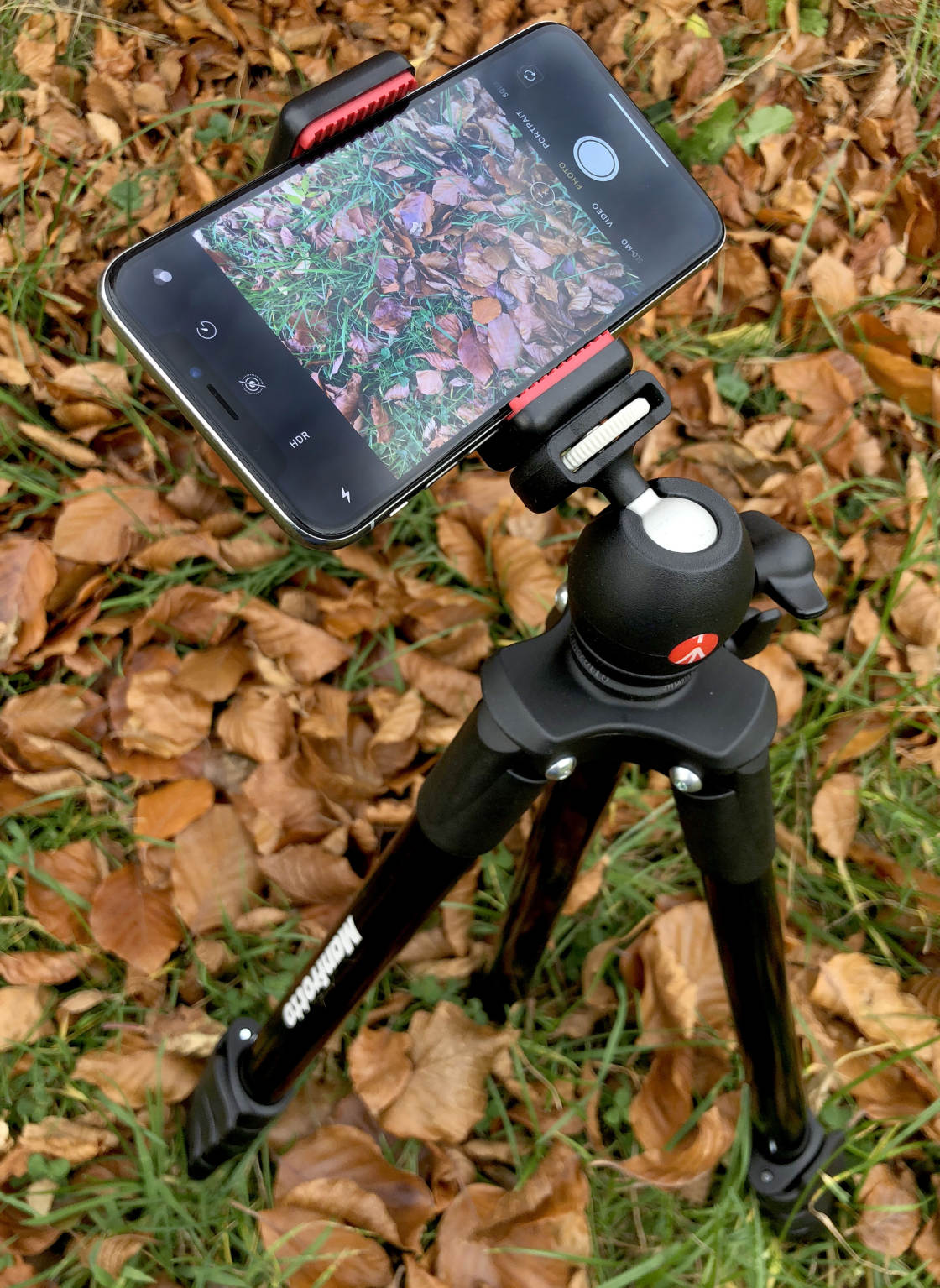 Tripods: If you've not got another person to film you, a tripod is definitely worth getting. You can grab a simple mobile phone tripod from Amazon starting around £17.99. Some models have LED ring lights which really help brighten things up. Tripods can lock-off a camera angle and completely eliminate the risk of a shaky shot.
Video Editing: Depending on how interesting or complex you want to make your video – and what computer or mobile phone you'll be using – there are many different options.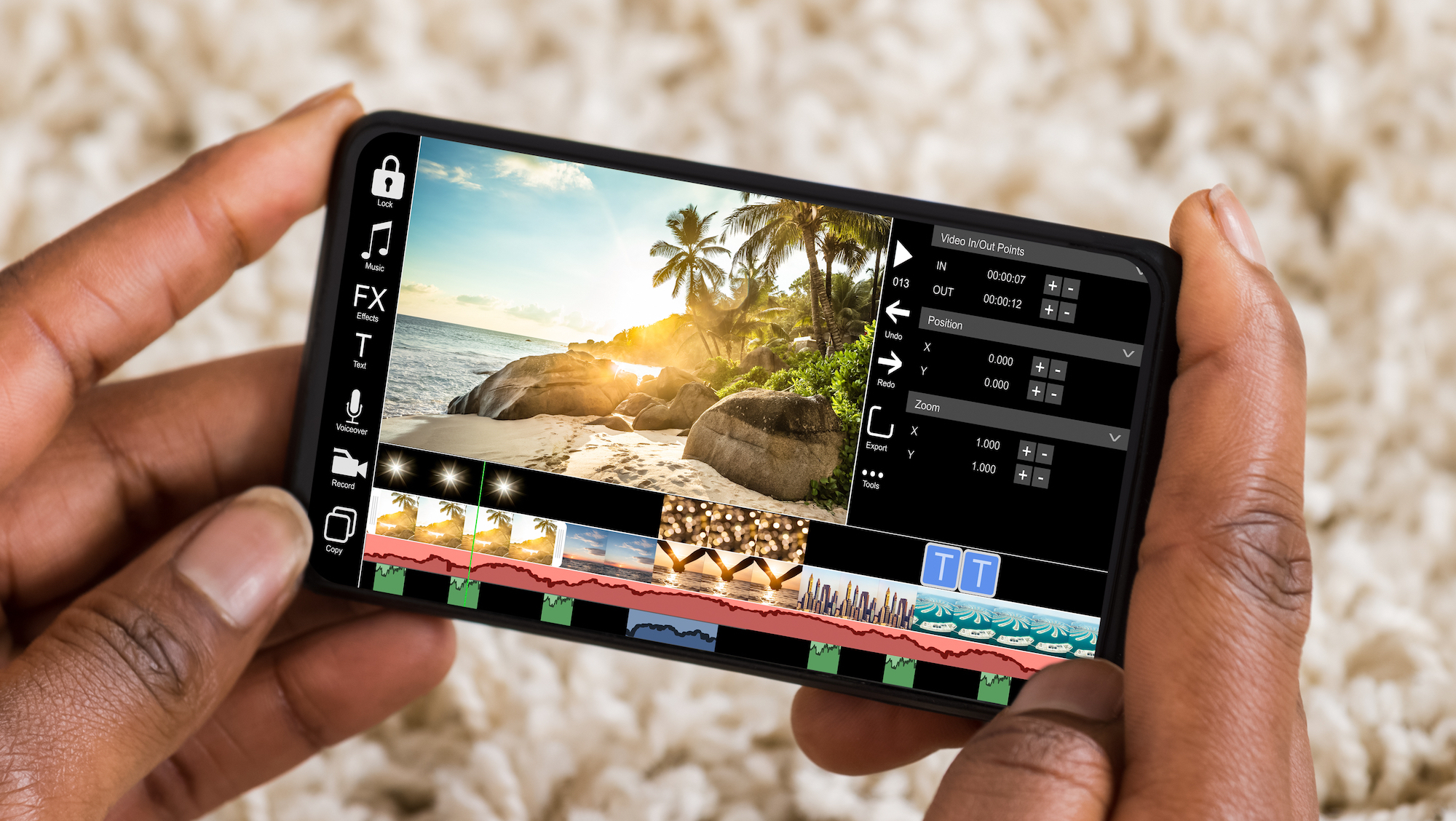 IPhone / Mobile Only: If you've not got a computer, one of the best options you can go for is QUIK by Go Pro. Using Quik you can trim, reorder, zoom, and rotate your videos. Or, you can use their Smart Cut tool which trims your videos for you. The app comes with 26 themes for IOS each with transitions and graphics. Also with more than 100 free songs to choose it's easy to find the perfect background music. For $9.99 / month, you can use Adobe Premier Rush – used by vloggers and video creators who require just the basics for editing.
Mac Users: iMovie – the free app that comes with every Mac is pretty much one of the best and free video-editing bits of kit out there.  Similar to Adobe Premiere Rush, it provides the most basic video editing tools with a simple interface.
PC Users: Lightworks is one of the best free pieces of video editing software out there. It might take a little while to get used to using it – but there's a whole world of YouTube tutorials out there. Adobe Premier is also a choice – grab a free 7-day trial, and get your edit together on that!
There are a tonne more options here
General Advice for Filming
Give yourself time and space – don't rush;
Make a start – making your first video is important to just get yourself going. If you get to the end, and you don't like what you've made, you can start again;
A good video shows what *you're* about, not just your recipe;
Make sure you clearly show your ingredients and include a short note on how you made them
Don't try to make your first attempt too complex – start creating, and you can refine and redo as you go!
If you don't know – ask! If you're struggling, maybe need some advice pop Ashwin (UKBG Digital Officer) an email at info@ukbartendersguild.co.uk for a quick chat.
Great Examples from UKBG Friends and Family
Take a look at the following videos from the UKBG, and our colleagues for a bit of inspiration and guidance!
View this post on Instagram
View this post on Instagram